Welcome to Haines City Pet Hospital
Your Veterinarian in Haines City, Florida
Call us at 863-422-8696
Pet Emergency during the day Call us right away at 863-422-8696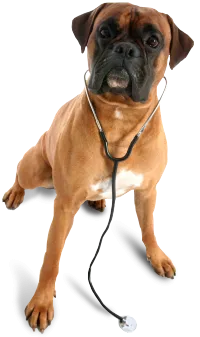 If you live in Haines City or the surrounding area and need a trusted veterinarian to care for your pets – look no further. Dr. Martinez and Dr. Lopez are a licensed Florida veterinarians, treating dogs and cats. Your pets' health and wellbeing are very important to us, and we take every possible measure to give your animals the care they deserve.
Haines City Pet Hospital is a full service animal Veterinary and welcomes both emergency treatment cases as well as pet patients in need of routine medical, surgical, and dental care. Dr. Martinez and Dr. Lopez have years of experience treating serious conditions and offering regular pet wellness care.
Haines City Pet Hospital provides high quality veterinary services at affordable cost. We have a great vaccination packages for you little friends . Haines City Pet Hospital offers Digital X-ray, Dental X-ray, Ultra Sound, Orthopedic surgery, Laparoscopy surgery, Tonometic, Dental care, we count with a great radiologist diagnostic support (telemedicine) blood chemistry, CBC, urinalysis and heartworm test equipment. Surgeries are performed with closely attentions to monitoring the patient using the latest anesthetic monitoring equipment.
We are happy to offer a number of resources that enable you to learn about how to take better care of your pets. Please feel free to browse our site, particularly the informational articles. The best veterinary care for animals is ongoing nutrition and problem prevention, so becoming knowledgeable about preventative pet care is essential to the ongoing success of your animal's health. If you have any questions, call 8634228696 or email us and we'll promptly get back to you. Our office is very easy to get to -- and you can find directions on our Contact Us page! We also welcome you to subscribe to our newsletter, which is created especially for Haines City pet Hospital pet owners.
At Haines City Pet Hospital, we treat your pets like the valued family members they are.
Haines City Pet Hospital | 8634228696
4001 US HWY 17 92 W
Haines City , Florida 33844